John Hopley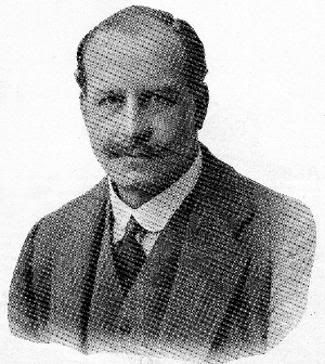 The magnificent bronze John Hopley Memorial Trophy, awarded since 1956 to Rhodesia's Sportsman of the Year, is a lasting tribute to a great man, a great sportsman and a great Rhodesian.
Though he played rugby in Rhodesia's 1914 Currie Cup team and died in the country he loved, it was in England that John Hopley distinguished himself best as an active sportsman.
Boxing was his forte and he was Cambridge and inter-varsity champion several times. A big, powerful man, Hopley commanded respect and awe in an unbeaten amateur ring career. He was regarded by many authorities as the 'white hope' in the era of Jack Johnson, the legendary man who was the first Negro to become world professional heavyweight champion.
But the two were never to clash, as Hopley was forever the champion of amateurism, though it was certainly no exaggeration that he would have been a worthy contender for Johnson's crown.
Eugene Corri, one of the world's leading boxing authorities of his day, wrote in one of his books: "1 have refereed or judged nearly every bout that John Hopley was ever in. The handsome, good-natured fellow was about the most popular man they ever had at Cambridge and they talk of him to this day as 'Prince of the Blues'. He stood alone."
In another book he wrote: "We never knew exactly how good a boxer Hopley was because only one of his opponents ever lasted three rounds. 1 must have officiated at almost all Hopley's serious contests and my un-exaggerated estimate is that he ended nine out of every ten fights in the first round . .."
Denzil Batchelor, in his book British Boxing, said simply that Hopley was "the most outstanding heavyweight boxer of his day, amateur or professional."
Bombardier Billy Wells, the British professional heavyweight champion, once sparred with Hopley and said: "I've seldom been hit so hard in all my life."
Frederick John van der Byl Hopley was born at Grahamstown, South Africa, on 27 August 1883, the elder son of Judge William Hopley (a close friend of Cecil Rhodes) and Annie Hopley, the former Miss van der Byl. He died at Salisbury on 16 August 1951, less than two weeks before his sixty-eighth birthday.
In 1915 he had married South African Joyce Pitout and their two daughters are still living in Salisbury. They are Mrs. Joan Lister and Mrs. Constance Lane.
Apart from his phenomenal boxing record, Hopley gained international Rugby Union caps for England against Wales and France in 1907, and Ireland in 1908. He returned to South Africa in 1908 and, seeking adventure, came to Rhodesia in 1910, within a few years establishing a farm in the Marandellas district
Soon after the 1914 War was declared, he again left for England to sign up and was commissioned in the Grenadier Guards, being awarded the DSO at the battle of the Somme for gallantry in the field. At the end of the War he returned, with his wife, to his farm in Marandellas, Fair Adventure.
On his death, a friend wrote: "John Hopley carried an aura of goodness about him, which, together with his great charm, brought out the best in those men and women with whom he came into contact"
It is most fitting that such a man should be remembered with pride by all Zimbabweans when the John Hopley Memorial Trophy is awarded annually to Zimbabwe's Sportsman of the Year.

Glen Byrom
End
Please note that is is an on-going construction blog.
Please bear with me.


Book Details




((Above): GLEN BYROM. sports editor of The Herald since 1971, was born in Salisbury in 1944 and attended Prince Edward School where he played 1st XV rugby, at wing and centre, in 1961.
On leaving school he immediately graduated to the first league with Old Hararians and, at seventeen, was one of the youngest players to represent Mashonaland. making his debut on a tour of the Copperbelt. He also represented Rhodesia under-twenty for three years.
While at school he won his athletic colours and held an Inter-schools hurdles record for more than a decade.
Byrom entered journalism In 1961, serving in turn with The Herald Central African Post. Lusaka, and The Sunday Mail before taking up his present appointment As cricket and rugby correspondent he has reported on numerous tours to South Africa In 1968 he was seconded to the Argus Group's London Bureau where he covered such world-renowned events as the FA Cup Final, the European Cup Final, the Rugby League Cup Final the first Open Wimbledon, the British Open Golf Championship, the Australia-England Cricket Tests, and the World XI Cricket Tour.
In 1972 he reported on the Munich Olympic Games, from which Rhodesia was expelled, and in 1980 he covered the Moscow Olympics.
(Above) : HENDRIK (HENK) VAN ROOYEN. illustrator of this work, hails from the Orange Free State where he was born in 1935. After matriculating in Johannesburg in 1953, worked for his Teacher's Diploma at Heidelberg. Transvaal and then studied the Witwatersrand School of Art for two years
He held teaching posts in Johannesburg and Cape Town before moving to Rhodesia in 1971 to take up a position as art teacher at Churchill School. He did freelance illustrating for magazines in South Africa and is well known in Zimbabwe for his drawings of sports personalities.
(Above): DAVE MCDERMOTT came to Rhodesia in 1951 — the year of his birth in Cape Town.

He attended Ellis Robins School, Salisbury, and entered journalism with the Umtali Post in 1970. Three years later he joined the sports department of The Herald, reporting mainly cricket, rugby, hockey and boxing.

He was appointed sports editor of The Sunday Mail in 1975, but returned to The Herald as deputy sports editor the following year, and in 1980 became chief sub-editor.